Custom Shutters in Southern California
Whether you just purchased a new home or you've lived in the Orange County area for years, you want your space to look neat, clean and welcoming from the inside out. 
Southern California residents are drawn to sights of water, famous cities and sunlight year-round. Our plantation shutters let you choose how much of the outside world you're letting into your home. They can also add decorative appeal and boost your home's value.
Experience the Classic Style of Window Shutters in Southern California 
Plantation shutters have been around for centuries, offering a classic style that has stood the test of time. While these shutters were originally made out of real wood, today you can find them constructed out of several other types of materials like PVC.
Here at Shutter & Shade Shoppe, we offer custom window shutters in both wood and PVC options to meet the needs and style preferences of all kinds of homeowners. With a variety of stains and colors to choose from — and custom color matches available — you'll easily be able to achieve the look you've been envisioning. No matter which type you choose, you'll have a premier product that will add both beauty and functionality to your home.
Providing the Best Quality Window Shutters
Shutter & Shade Shoppe has a passion for helping families, couples and single homeowners across Southern California. We believe that finding the perfect set of custom window shutters should be a pleasant experience, so we connect you to your own representative for recommendations, pricing and any inquiries you might have throughout the shutter design process. We save you time by taking measurements for you, and the price of the install is included within the quote you'll receive after your free in-home consultation.
What Are the Benefits of Installing Custom Window Shutters in Orange County?
Custom window shutters are an excellent way to control the light flowing in and out of your home. They also offer other benefits you can take advantage of, including:
Higher home value: Shutters are a valuable investment in your home. By installing custom shutters designed to fit your specific window size and style, you'll be able to increase the value of your home. 
Dependable privacy: Shutters offer a complete barrier against prying eyes. Experience privacy when you need it most with our window shutters designed to easily open and close.
Lasting construction: The shutters we offer are made to last with minimal care. Once we install them, you can experience peace of mind knowing that you'll continue enjoying added style and function for years to come.
Better health: Make sure your loved ones are protected while spending time indoors. Shutters can help shield people and pets from the sun's harmful UV rays.
Improved climate control: Shutters provide a layer of insulation against evening breezes and the California heat. By protecting your home in all seasons, you'll be able to reduce your overall energy costs throughout the year.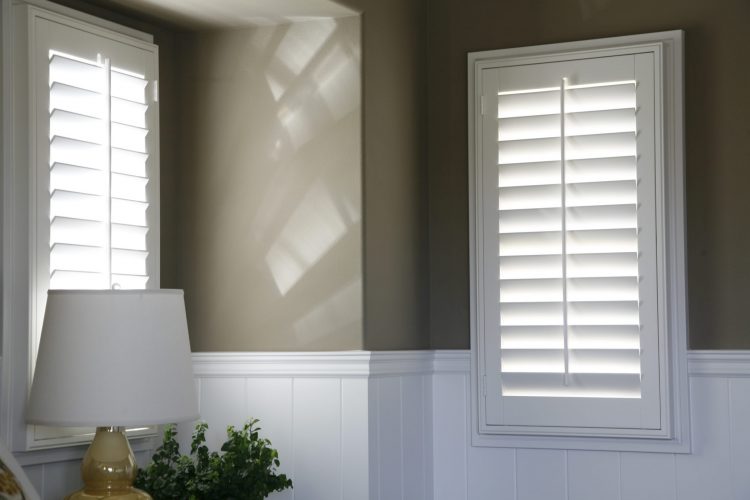 Attractive Options for Every Home
We are a premier supplier of shutters in Orange County with a selection to match any vision and complement any home.
Custom Wood Shutters – Our wood shutters have a sophisticated look perfect for creating elegant indoor environments. We have numerous designs available, including options from industry-leading suppliers like ONYX Shutters.
Custom PVC Shutters – Custom shutters made from PVC are ideal for high-moisture environments such as showers, tubs and sunrooms. These shutters include hardware designed for added durability and corrosion resistance.
Why Order From Shutter & Shade Shoppe?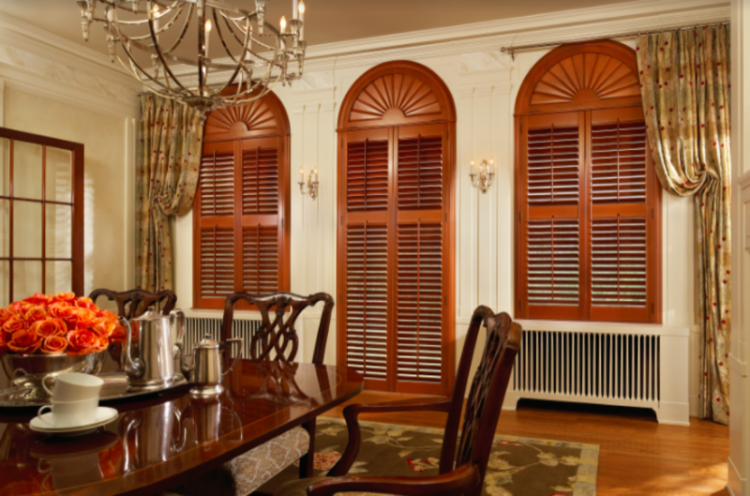 Here at Shutter & Shade Shoppe, we are committed to providing an array of custom window treatments that offer light filtering and control while improving the overall aesthetic of your space. Our team has the expertise needed to both design and install custom shades and shutters, helping bring your vision to life.
When you work with us, you'll have a dedicated representative who can answer your questions. They'll provide you with pricing and guide you through each step of the design process. You'll also benefit from:
Simplified ordering: We make it easy to create custom shutters in your preferred material and look. We'll also send an expert to your home to gather all the measurements so you don't have to.
Quick lead times: You can expect prompt lead times so you can start enjoying all the benefits custom shutters have to offer as soon as possible. 
Dependable warranties: All the shutters we install in Orange County come backed by a limited lifetime warranty for your added peace of mind. The hardware we use to mount them is backed for life.
Your Partner From Design Through Installation
At Shutter & Shade Shoppe, we are your home for custom shutters in Orange County as well as areas like Fontana, Jurupa Valley, Norco, Ontario, or Riverside in San Bernardino County and Pasadena and Los Angeles in LA County. We strive to provide a comfortable experience from design through installation.
With lead times as fast as 3 weeks, Our team strives for a quick turnaround so you can enjoy your new window treatments as soon as possible. Our installation teams are trained, courteous and committed to doing an excellent job. They'll make sure you're satisfied with your custom shutters before they pack up.
Your Trusted Source for Shutters in Orange County
If you have been considering custom window shutters for your home in Southern California, feel free to take a virtual tour of our showroom. You'll be able to view some of the styles we offer and gain inspiration for your space — all without having to leave your home. 
Once you have an idea of what you like, our team will begin working to bring your vision to life. We are committed to making sure you are completely satisfied with your shutters before we begin producing and installing them.
To learn more about our services, please contact us today. 
Find the perfect shutters for your home with our custom styles and color matches.