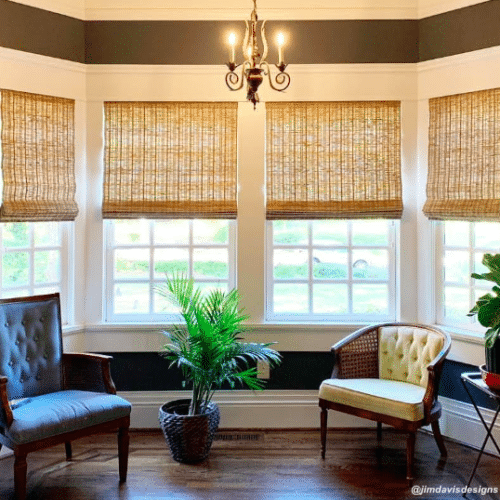 Inspired by skilled artisans, our extensive line of Woven Shades provide versatility to your windows. Rather than a solid fabric finish, our Woven Shades cater towards those who are looking for a more natural look for their homes.
Infused with reed, bamboo and grass, our Woven Shades give off the texture of a more simplistic, organic look for your Windows. Lighter than any of our other lines of Shades, they are easily operated and controlled with a single cord and are 30% lighter in weight compared to any of our other Shade products.
We offer edge binding to the headrail and fabric at no extra cost to help ensure that the durability of your Woven Shades will last for decades to come. Love the simplistic look but want something with more privacy? We provide privacy/blackout liners on all of our Woven Shades so that whatever you are looking for to dress your Windows, our Woven line has got you covered.