Custom Woven Shades in Orange County
At Shutter & Shade Shoppe, we offer design and installation for custom woven shades in Orange County. Our selection includes a variety of materials, colors, styles and textures to match any taste. Let us help you create the perfect home upgrade.
Woven shades are made from reed, bamboo and grass. They provide a warm, inviting and natural aesthetic that enhances any living space. Expertly designed by skilled artisans, woven shades are lighter than other options, offering the ideal solution for kitchens and dining rooms. These shades have a simple organic appearance that complements a wide variety of styles.
What Are the Benefits of Installing Custom Woven Shades in Southern California?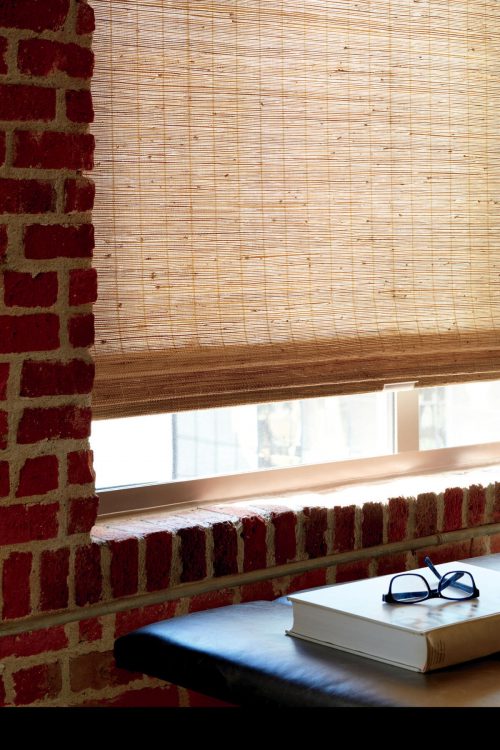 Our custom woven shades are inspired by skilled artisans. They are an attractive, unique window covering option that weighs up to 30% less than other available treatments.
Installing custom woven shades will provide you with multiple benefits, including:
Durability: Shades made in this style will last for years in your home. They're naturally durable, and we offer edge binding to the headrail and fabric as a free upgrade for added protection.
Comfort: Custom woven shades will filter light or block it completely, making it easier for you to create the perfect ambiance. When you want to take in the view, the shades are easy to raise using one cord.
Privacy: Windows offer an opportunity for curious eyes to peek inside. Custom woven shades block the view. As an added advantage, ours all come with privacy liners made to easily attach.
Ease: These window treatments are simple to keep clean. You can keep yours maintained with regular dusting or by using a vacuum and soft brush attachment. You can also wash them using warm water and mild soap.
Eco-friendliness: Woven shades are environmentally friendly in more than one way. They block sunlight, helping with natural climate control and reducing the need for air conditioning. They're also crafted using renewable resources
The Best Selection of Attractive Woven Shades in Orange County
Shutter & Shade Shoppe is your local partner for an expansive selection of woven shades and superior customer service. Our team is committed to providing you with solutions that will improve your living spaces while adding value to your home.
We offer woven shades from the industry's leading manufacturers. You can select from different designs and choose how much light you want to pass through. Your window treatment expert will help you determine which styles and colors fit your home best.
Types and Styles of Custom Woven Shades
Most woven shades fall within the earth-tone continuum, enhancing a space with natural hues and a warm, inviting feeling. Choose from various colors and styles to ensure your custom woven shades complement your personal aesthetic perfectly.
Select the type of woven fiber that resonates with you and matches your home's interior style. Your selection will determine the color, thickness and overall appearance of your window treatment.
Bamboo is a popular material for woven shades in Orange County. Woven bamboo instantly gives a space a natural, cozy and inviting feel. It is also one of the most eco-friendly choices on the market.
Beyond bamboo, you can choose from a wide range of other fibers, each with a unique look and feel. Examples of materials you can explore include jute, reeds, grasses and superfine hessian.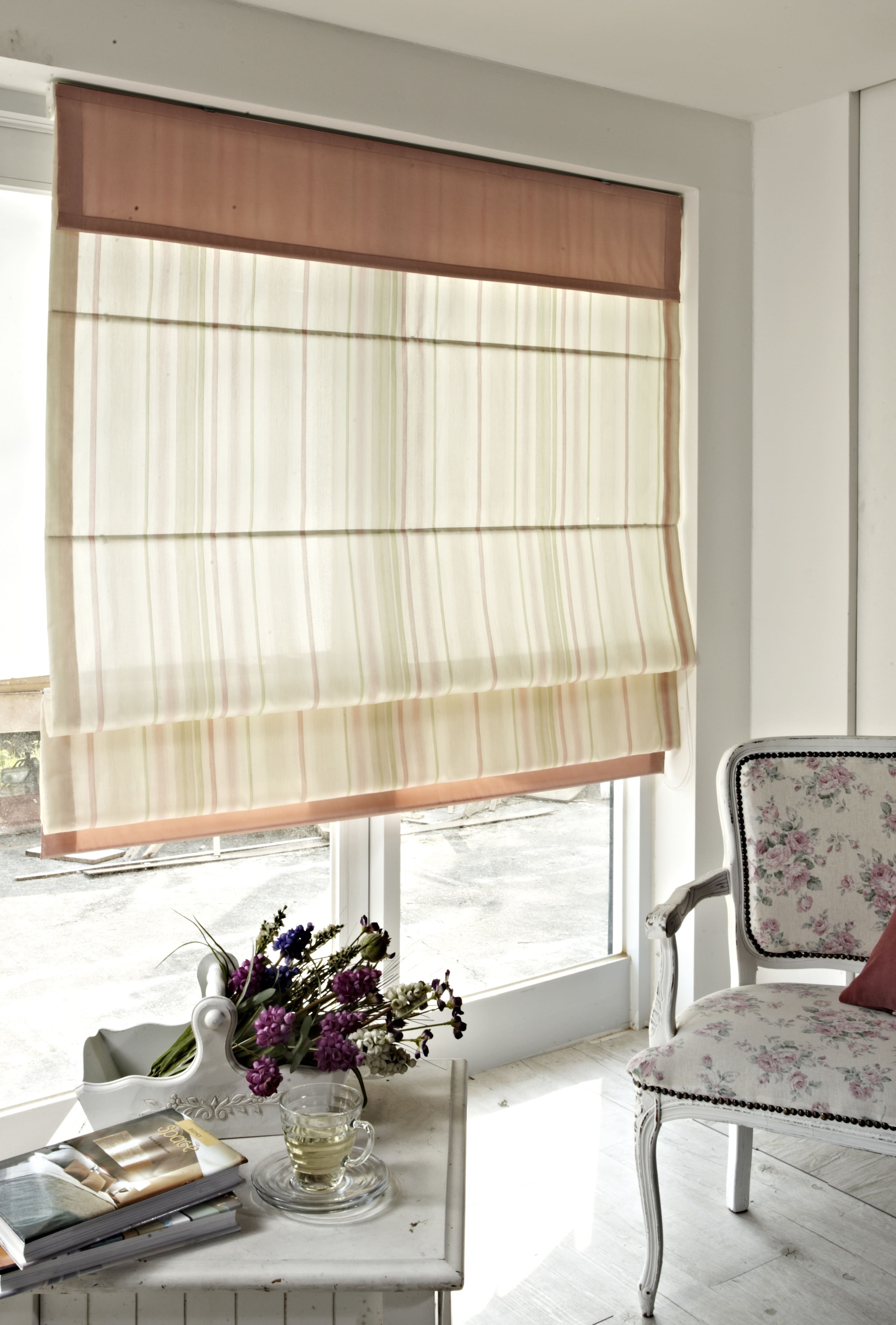 You can also decide what knit weave is best depending on your preferred level of privacy and light filtering. All Shutter & Shade Shoppe custom shades have the option to add a privacy liner that obscures views into your home while allowing some natural light to filter into your space. Alternatively, you can opt for a room darkening liner which blocks most of the light entering a room and offers the highest level of privacy.
Trust Measurements and Installation to the Experts
We strive to provide an easy, comfortable experience. When you work with us, you can sit back and relax while our team handles all the hard work and heavy lifting. A professional will take all your window measurements, and our installation team will mount your shades. 
Lead times on our custom woven shades are as short as two weeks. When they are ready, we'll schedule everything around your calendar.
Entrust Shutter & Shade Shoppe With Your Woven Shades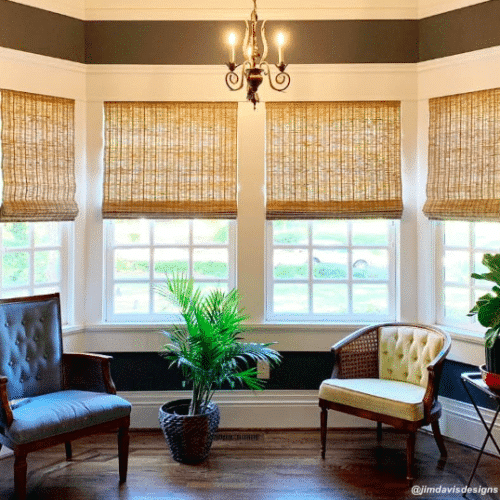 Working with us ensures you receive quality woven shades, expertly fitted and installed in your residence quickly and conveniently. The process is seamless:
Consultation: Once you contact us, we'll schedule a free in-home consultation. A design specialist will discuss your preferences and size requirements with you, measuring the windows for your convenience.
Selection: We'll come prepared with samples of products and materials so you can see them in your own space and choose the woven shade that looks the most appealing and complementary to your home.
Creation: Our team will work with precision and speed to customize your window treatments, ensuring you receive your woven shades quickly. With a limited lifetime warranty, you can rest assured that the finished product is of premium quality.
Installation: Once your window treatments are expertly designed and produced, we'll return to install your woven shades at no additional cost, securing them neatly so you can begin enjoying them in your space.
Order Custom Woven Shades in Your Southern California Home Today
Ordering new woven window shades for your Orange County residence from us is easy. All you need to do is book a consultation, and we'll come out to your home at no charge.
Contact us today using the form below to request more information, receive an estimate or schedule a home visit. If you are looking for extra inspiration, feel free to browse our virtual showroom.