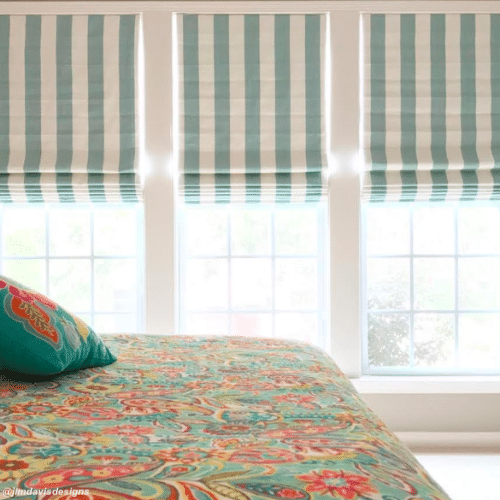 Built specifically with privacy in mind, our Roman Shades are perfect for the rooms in your home focused on warmth and comfort.
With over hundreds of different fabrics to choose from, our Roman Shades are sure to provide your bedrooms with total blackout and privacy all while making sure that neither you nor your family are being exposed to any harmful UV rays. Being the most ideal for any bedroom in your house, we guarantee that these shades are what have been missing in your life!
Mimicking the durability of Drapes with the added convenience of Shades, Roman Shades are the finishing touch to any bedroom in your home.