Custom Roman Shades in Orange County
Are you looking for a way to make your home feel more comfortable and private? Our Roman window shades provide a practical, attractive solution. At Shutter & Shade Shoppe, we offer custom Roman shades made to match your window size. We have an extensive selection of designs to select from to complement your home.
Custom Roman Shades in Orange County
Roman window shades are made from soft, durable cloth. They are one of the oldest window treatments on record, with suspected origins dating back to ancient Rome.
The fabric gives these shades a unique visual appeal and interesting texture. When they are in the closed position, the fabric pulls tight to become smooth and flat. In the open position, the fabric collects in layered bundles that stack evenly upon each other.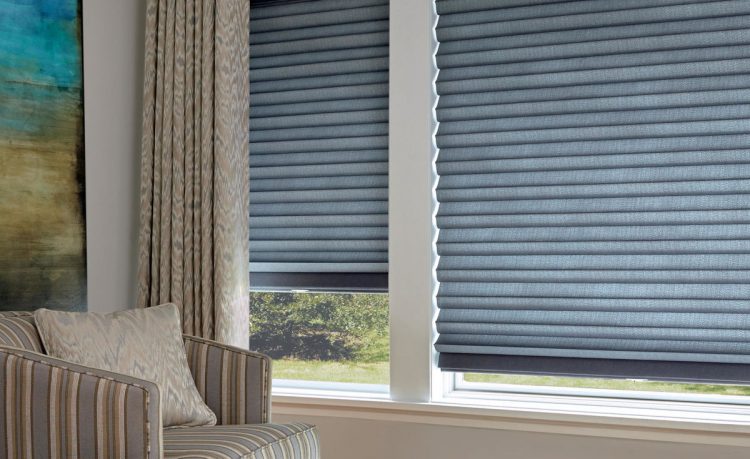 What Are the Advantages of Installing Custom Roman Shades?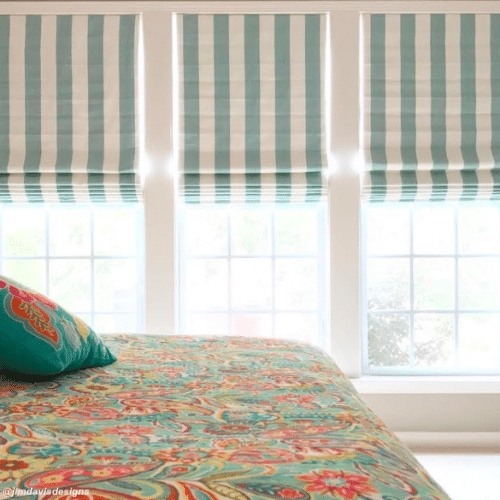 The Roman window shades we install are made to order, built to size and manufactured to your specifications. They will provide you with multiple benefits, including:
Light filtration: Our Roman window shades are available in hundreds of different fabrics, including semi-transparent shades designed to filter natural light and opaque, room-darkening shades designed with privacy in mind.
Privacy on-demand:

Roman shades place a cloth barrier between you and any nosy or noisy neighbors. They'll block the view inside during the day or night, and the cloth helps muffle sounds, letting you enjoy a little added peace.

UV protection:

Ultraviolet light presents health risks. It can also cause fading, warping and other damage to furniture, fixtures and valuable items. Roman shades block UV rays to protect you and your home.

Simple maintenance:

We treat all our Roman shades to help prevent damage and staining. They are also easy to keep clean. All you need to do is go over them with a vacuum using an upholstery or brush attachment about once per week.

Lower energy costs:

Windows allow sunlight and warmth into your home, and they lose heat during the cooler months. These shades stop thermal transfer, helping you maintain a more comfortable climate.
Expert Consultation and Professional Installation in Orange County
At Shutter & Shade Shoppe, we're committed to providing a comfortable experience and superior customer service. That commitment starts with a free in-home consultation. We'll bring our expertise to the table to help you select the right fabric and style of Roman window shades for your home. We'll also collect measurements for a precise fit, so there's no need for you to do it before we arrive.
Turnaround times on our custom Roman shades are short — as little as three weeks. When they are ready, our installation team will take care of everything for a seamless fit. All our custom Roman shades come with a limited lifetime warranty, and any included hardware is backed for life.
Start Designing Your New Roman Shades
If you're ready to start creating custom Roman shades for your Orange County home, book a free in-home consultation with a member of our team. Use our contact form below to connect with us today. To see these shades and the other products we carry, take a virtual tour of our showroom today!