Custom Window Treatments in Jurupa Valley
Installing a new set of window coverings can be the perfect way to enhance your home's decor while making it a more comfortable place to live. At Shutter & Shade Shoppe, we design and install custom window shades, drapes and shutters for homes in Jurupa Valley, Califonia. Our expert technicians will beautify your home with an elegant set of window coverings customized to your specifications. Schedule a free window treatment consultation with Shutter & Shade Shoppe today!
Our Custom Window Coverings in Jurupa Valley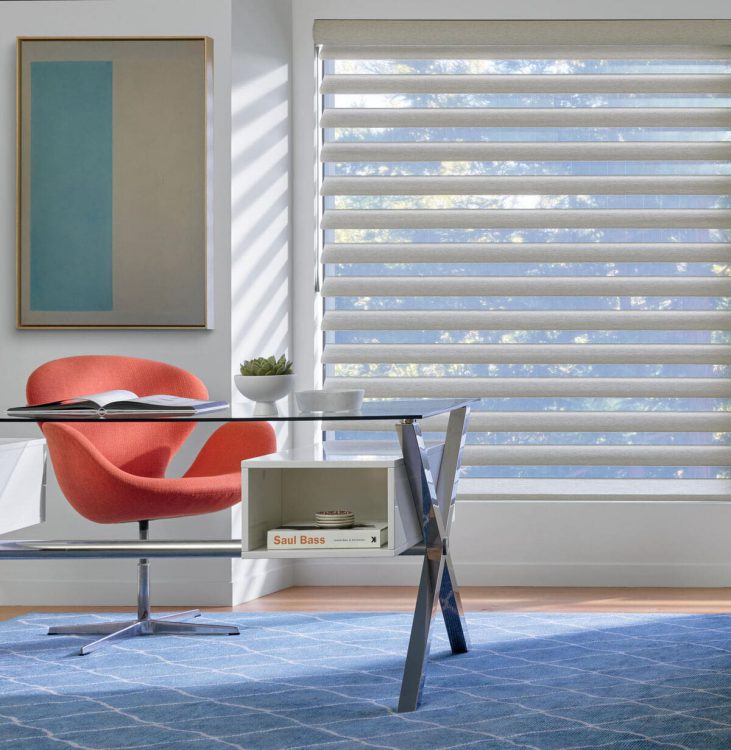 Shutter & Shade Shoppe can customize window coverings for your Jurupa Valley home. We'll personalize every element from the material to the color. Work with us when you need: 
Design and Installation Process
Shutter & Shade Shoppe is Jurupa Valley's trusted source for window treatments because our process is thorough, fast and tailored to your needs. You can expect the following steps:
Consultation: We'll visit your home for a complementary measurement and consultation appointment. You'll gain a full understanding of what we can do for you, and you'll be able to see how samples look in your space.
Manufacturing: When you approve our designs, we'll send your order off to our manufacturing facilities where our partners will bring your dream window coverings to life. 
Scheduling: We'll call you when your materials arrive to schedule your installation. 
Installation: Our technicians will install your coverings quickly and precisely so you can start enjoying them as soon as possible. 
Benefits of Custom Window Treatments
When you customize and install new shutters, you'll make a lasting investment that improves your property. 
Beautiful, durable window shutters will add value to your home. They offer both aesthetic and functional benefits. For example, shutters enhance privacy by creating a solid border that blocks wandering eyes. Shutters also ensure indoor spaces are comfortable and safe by preventing glare, controlling the temperature and shielding against ultraviolet (UV) rays.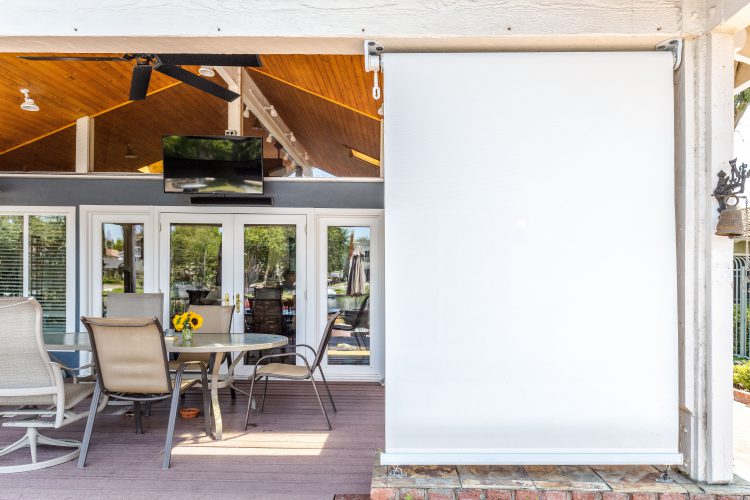 New shades add elegance and class to any room. Our shades come at various opacity levels, meaning you can control how much light and heat pass through. As a result, you'll improve your home's privacy while saving money by helping your air conditioning operate at peak efficiency. 
Our shades are easy to operate, and they come in various customizable styles. Work with us for an instant improvement to your indoor or outdoor living space.
Request a Complimentary Consultation 
Are you ready to customize beautiful window treatments for your home in Jurupa Valley, California? Shutter & Shade Shoppe has extensive customization options and premier manufacturing capabilities. We encourage you to contact us online to schedule your free measurement and consultation.