Wood Plantation Shutters in Orange County
Orange County is home to bright days, warm breezes and long sunsets. With new plantation shutters, you can experience everything the area has to offer — or block it all out for shade and privacy.
At Shutter & Shade Shoppe, we measure, design and install custom wood shutters. Our products have an exact fit. They will add value and visual appeal inside and out of your home.
What Are Wood Plantation Shutters?
Plantation shutters have a recognizable design. While blinds have slats that raise using drawstrings, the slats on shutters — also called louvers — remain in place. They rotate to the open or closed position while the shutter remains over the entire window frame.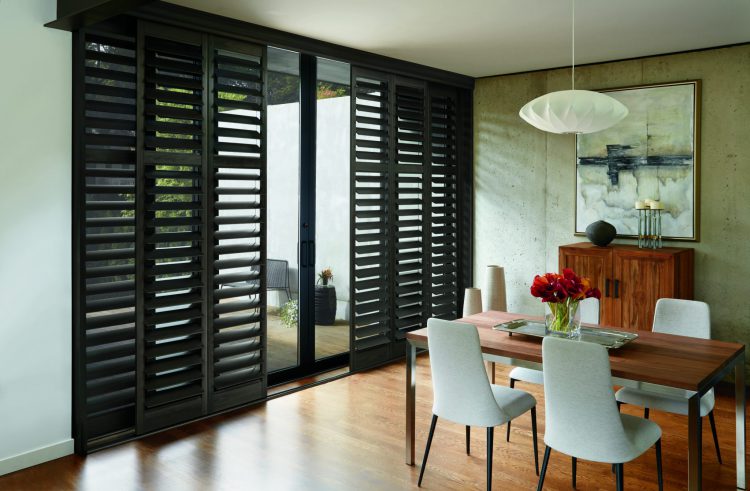 What Are the Benefits of Installing Wood Plantation Shutters?
Wood plantation shutters offer multiple advantages year-round. They keep things cool in the summer and warm in the winter, and they add a rich decorative appeal you'll enjoy every time you walk into the room. The shutters we offer will deliver on these promises and more, with other excellent benefits of installation that include:
Light filtering: With plantation shutters, you can control exactly how much light you're letting in. You can adjust them to create a comfortable, attractive ambiance at any time of day.
More privacy: When closed, our plantation shutters block the sunlight and prying eyes. They also help muffle sounds traveling in and out of your home.
Improved energy efficiency: Wood plantation shutters keep the interior climate more stable. Your HVAC system will work less to heat and cool your home, leading to less wear and reducing utility costs.
Simplified maintenance: These shutters are made from solid wood. They are sturdy and easy to wipe down with a cloth rag or feather duster. You can also clean them with a vacuum and brush attachment.
A Wide Selection of Custom Wood Shutters in Orange County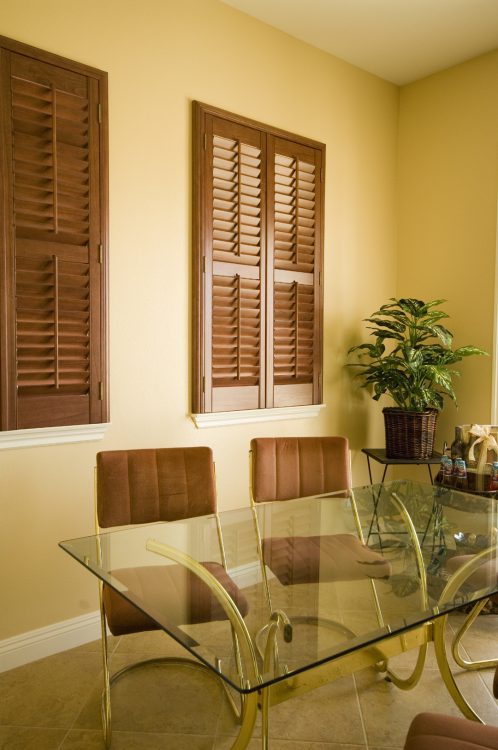 We have partnerships with several of the world's leading shutter manufacturers. When you work with us, you'll have a wide selection of styles to choose from with options that will complement any home. We'll also apply your preferred option for the finish for the right appearance, whether your home has a contemporary, traditional or casual look.
Our products are made to last for decades in your home, but if you have an issue, we'll take care of it fast to keep you happy and your home looking great. A limited lifetime warranty backs all our installations, and the mounting hardware we use is backed for life as well.
Your Partner From Start to Finish
At Shutter & Shade Shoppe, we're committed to providing you with a fun shopping experience and a quality product. Our design team will help you select the right style and finish for your custom plantation shutters. We'll also save you the time and effort of taking measurements.
Lead times for most of our plantation shutters are fast, with most orders ready to install within three weeks. We'll keep you updated, schedule your installation when your shutters are ready and send a trained, courteous and professional team of in-house installers to ensure everything is done right.
See What We Have to Offer
Visit our virtual showroom to take a look around. To request a free consultation for custom wood shutters, send us a message.