Hunter Douglas Luminette® Privacy Sheers
Luminette® shades from Hunter Douglas are the perfect alternative to heavy, dark drapery. These privacy sheers allow you to cover large windows and big expanses of glass to control the amount of harsh sunlight spilling into your space without fully blocking it out.
Each shade features vertical fabric vanes attached to the back of a sheer panel. The vanes rotate 180 degrees, giving you precise control to achieve your desired privacy and light levels. When the vanes are fully opened, the sheer panel softens and diffuses harsh sunlight, creating a warm, friendly glow.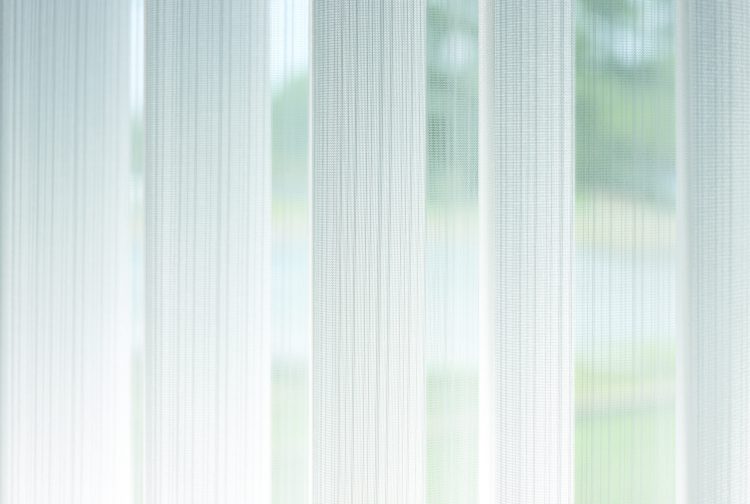 Take Control of Your Light
Large windows let in significant light, but sometimes that sunlight can be overwhelming. Hunter Douglas Luminette shades give you a huge range of options to control and subdue the light entering your space for a more comfortable ambient glow. You can draw these sheer shades to the side like a drapery to allow unfiltered light and an unobstructed view, or you can adjust the vanes to meet your specific requirements for illumination and privacy.
In addition to filtering and diffusing light, Luminette privacy sheers also help protect you and your belongings from harmful UV rays. These shades enable you to let in enough filtered light to brighten the space and limit your need for artificial lighting while minimizing the effects of harsh daylight.
Create Custom Solutions for Large Windows
Choose Luminette privacy sheers to meet your practicality and design needs. Vertical vanes, sheer panels and concealed SofTrak™ hardware systems make these shades sleek and minimalist, creating the perfect complement to any interior design scheme. 
You can customize your Luminette shades to fit your space's style by selecting from the wide selection of available sheer fabrics, including numerous textures and colors. Room-darkening options are also available. Each Luminette shade is custom-made in the U.S. based on your material preferences and precise measurements taken during your in-home consultation.
Luminette shades come with either a manual, wand-controlled operating system or Hunter Douglas' innovative PowerView® automated system. With PowerView, you can operate your shades using your phone or tablet and integrate them with your existing smart home devices. 
Hunter Douglas Lifetime Limited Warranty
Each high-quality Luminette privacy sheer is covered by a Hunter Douglas Limited Lifetime Warranty. This warranty covers workmanship errors, manufacturing defects and mechanical failures that occur while you own the product. For more information about warranty coverage, please contact your team at Shutter & Shade Shoppe.
Professional Installation Services
Shutter & Shade Shoppe is the premier dealer for Hunter Douglas Luminette window shades in Orange County. When you contact our team, you'll be partnered with a sales representative who will be with you every step of the way — from your initial consultation to your final installation and beyond.
Professional installation is the most effective way to ensure your shades provide the best functionality possible and look great. Our team has years of experience installing Hunter Douglas shades, meaning the process will be quick and easy and you can begin enjoying your new window treatments in no time.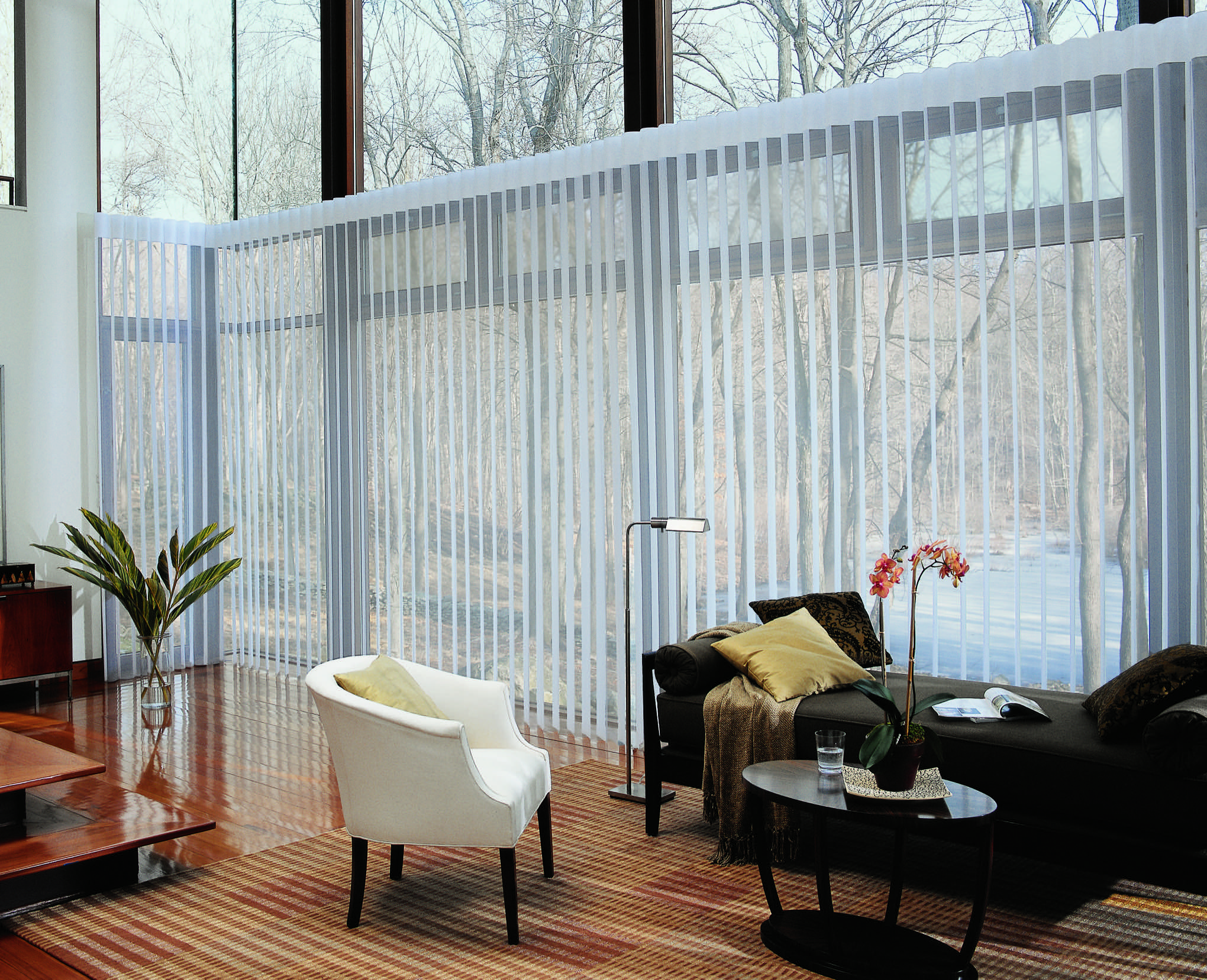 Schedule a Consultation Today
If you're ready to take control of your space's lighting, contact our team using the form below to schedule a free in-home consultation. For any questions about our products or services, please contact us online or call us at 949-600-9880.