Custom Vinyl Shutters in Orange County
Whether you want to let the light in or shut the outside world out, new plantation shutters provide an attractive solution that will enhance your home. They're beautiful, easy to use and energy-efficient, making them an all-around winner for any windows in your house that could use an upgrade.
At Shutter & Shade Shoppe, we offer complete custom design and installation for vinyl window shutters in Orange County. These window coverings are ideal for rooms with high moisture levels. They provide a lasting upgrade that you, your family and your guests can all enjoy, and they come with a lifetime limited warranty to ensure they look their best for as long as you have them.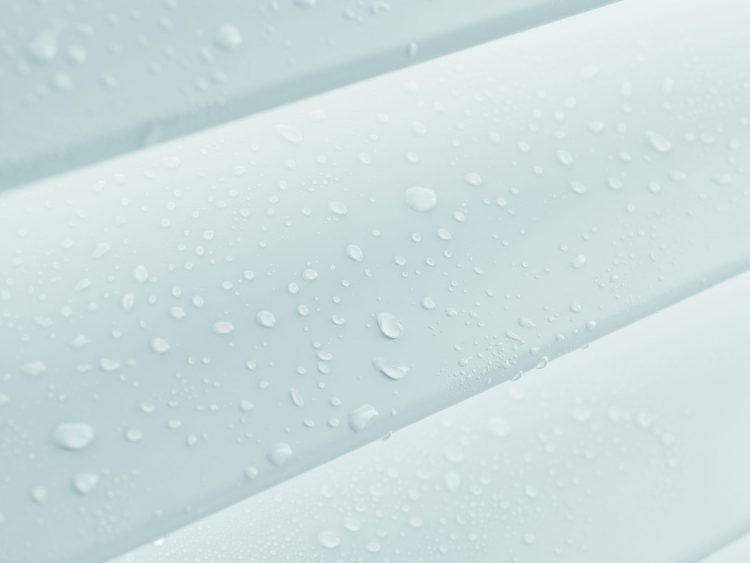 Plantation Shutters Made From Durable PVC
Shutters give you maximum control over how much light you want to let into a room, so you can control how much warmth you receive and how much illumination fills your bedroom, bathroom or other living spaces.
Adding custom window coverings in your house or upgrading your current ones is as efficient as it is aesthetically pleasing. Our PVC shutters allow you to block out UV rays or let them fill your home. When you run your air conditioner or heater, your windows are one of the top areas where that air escapes. By installing energy-efficient shutters, you can keep that air in your home where it belongs, saving money on energy bills along the way.
Proudly USA-Made for Every California Home
California summers are hot, whether you're at home in the streets of Los Angeles or on the beaches of Orange County. While a nice sunny day might be the perfect time to go outside and enjoy the weather, your home should be your solace. It should provide you with a place suited to your optimal comfort, whether that means toasty warm or calm and cool.
Our custom PVC shutters are manufactured right here in the United States, ensuring optimal performance and shorter shipping times. When you work with Shutter & Shade Shoppe, you can feel confident you're getting the best PVC shutters from some of the best manufacturers in the country.
Why Install PVC Window Shutters?
Living in a humid locale means you have to pay attention to the materials you use in your home. And regardless of where you live, some parts of your house simply need more durable fixtures for longevity. Our wood shutters are perfect for adding a warm touch to your home, but the moisture resistance of PVC window shutters makes them a perfect choice for places like baths, showers, kitchens, garages, patio areas and other wet environments. Their attractive design means they can provide beautiful home upgrades for all the other rooms in your home, too.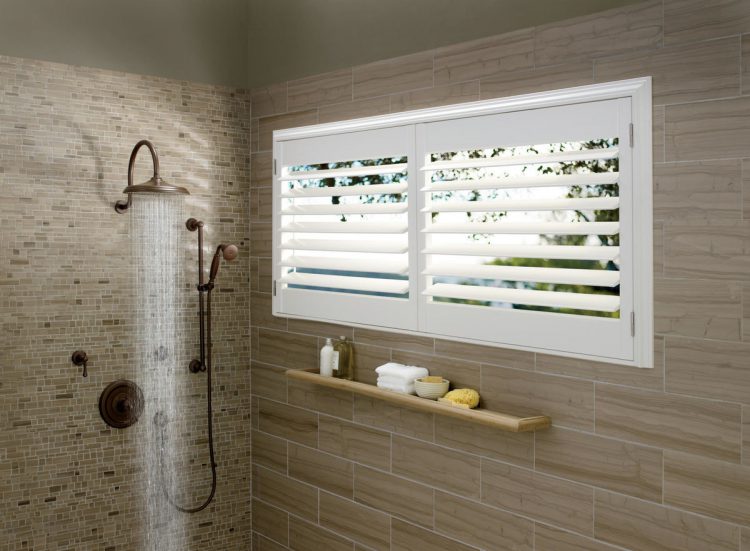 Our custom vinyl shutters make any room more comfortable and attractive. They will deliver a range of advantages you'll be able to appreciate year after year:
Value: Plantation shutters have a high-end appearance that will add aesthetic appeal and potentially increase the resale value of your home. They give any room a rustic, beachy vibe that fits in nicely with southern California homes.
Privacy: The PVC shutters we install are made to your window's dimensions for an exact fit. They provide the perfect shield for ultimate privacy whenever you want.
Easy maintenance: Vinyl window shutters are easy to keep clean and require little ongoing care. PVC tends to be one of the most durable materials you can choose for your shutters, making it an excellent choice for the busy, high-paced lifestyle of Los Angeles.
Custom Home Shutters From Design Through Installation
When you work with us, we'll help you enjoy the process of upgrading your home with expert assistance at every step. You can count on our design team to help determine the right products for your space. We'll even send a professional to your home to take precise measurements for you. Every member of our team is experienced in working with homes like yours, so you can feel confident we know what we're doing.
When you place your order, our team strives for a quick turnaround to have you enjoying your new custom vinyl shutters as soon as possible. You'll receive an estimated timeline, and we'll keep you updated on progress. 
When the shutters are ready, our team will come out and perform a quick, expert installation at a time that works for you. Since we're located near you, we can make nearly any time work. We arrive on time and ready to work so you can start enjoying your new PVC shutters right away.
If you're ready to design vinyl plantation shutters for your Orange County home, contact us today using the form below. Start thinking about your design beforehand by browsing our PVC window shutters and the other products we offer in our virtual showroom. Then, we'll match you with a design specialist who will work with you to create a custom design that fits your needs and wants perfectly. With such a wide variety of design options available and our free in-home consultations, you can receive a clean, flawless installation every time.