Custom Drapes in Orange County
Drapes are traditional, elegant window treatments. They keep your home warmer in the winter, cooler in the summer and more attractive all year long. We are Orange County's home for the best selection of custom window drapes. Our expert team will provide you with an effortless process from start to finish.
Transform Your Orange County Home With Custom Curtains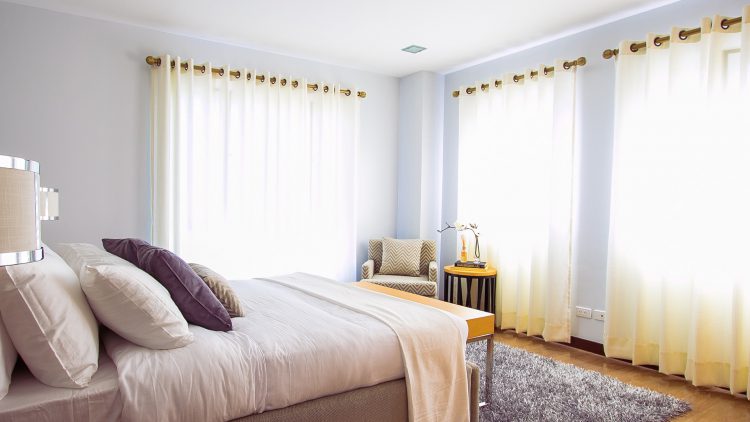 At Shutter & Shade Shoppe, we install custom curtains from leading manufacturers. We have an unbeatable selection of elegant styles, fabrics and colors to provide you with options that will beautify any home, whether you're considering using curtains as a standalone window treatment or layering them with another.
With customized drapery, you have control over how transparent your curtains are. You can choose to enjoy a warming natural glow with sheer curtains, darken a room a bit or completely block the sunlight. Your drapes will change the way your home looks on the inside and from the lawn.
Why Install Custom Window Drapes in Orange County?
Our custom drapes offer significant advantages over off-the-shelf solutions. There are more styles for you to choose from, and the curtains are made to order for a precise fit. Attractive drapery will also add value to your home and boost curb appeal.
If you're thinking about installing custom drapes, consider all the additional benefits you stand to gain:
Lasting quality: We offer curtains from the industry's leading providers. They are made of higher-quality fabric and feature superior construction. These curtains will look great and last much longer than something off the rack.
Energy efficiency: Curtains prevent heat loss and gain through the windows, and they block hot sunlight. Your heating and air conditioning units will work less to balance the temperature, reducing your utility costs and preventing excessive system wear.
Better comfort: Custom drapes filter and block light, create more balanced room temperatures and make your home more private. The attractive appearance also adds an ambiance that makes spending time in living spaces more enjoyable.
Added protection: Sunlight is beautiful, but it contains harmful ultraviolet light. Prolonged exposure can be damaging for people, property and pets. With custom curtains, you can easily block UV rays and enjoy any part of your home at any time of day.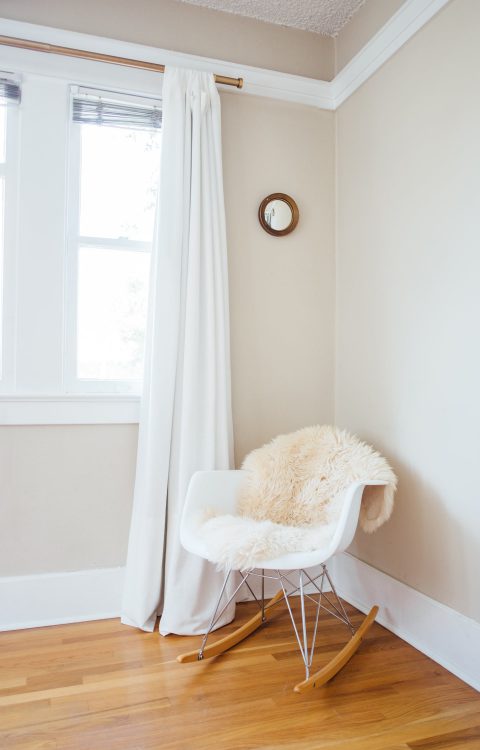 Quality Window Draperies for Your Home
When you select the right fabric for your draperies in your Orange County home, you can enhance your space and give it the aesthetic value you desire. Draperies dictate the tone and feel of an area, but they may also need to fulfill a practical purpose. This means you need to balance stylistic appearance and preference with utility. Each fabric has its merits and drawbacks, so determining what you need and want for your home will assist you in selecting the most suitable material.
Some options you can consider for your home include silk drapes, cotton drapes, linen drapes and polyester drapes.
1. Silk Drapes
Many consider silk the most elegant drape choice because it offers a dramatic frame for your window. The flowy drape fabric is ideal for larger bedrooms and formal dining spaces, but it can complement any room or aesthetic. Silk drapes' smooth and striking textures can offer a soft romantic feel, especially with delicate tiebacks and valances.
Silk does, however, require professional and specialist laundering service and is sensitive to the sun, requiring additional protection when in direct light. You can elect to choose a faux-silk fabric, which requires less maintenance and is simpler to clean.
2. Cotton Drapes
Cotton drapes are versatile, stylish and practical, offering a clean look that lends perfectly to traditional and modern interiors. This material falls well and the natural fabric gives a room a light, pristine and elegant treatment. Enhancing your home with cotton drapes is also practical — cotton is easy to clean and dries quickly, and you can iron out wrinkles before redraping.
Cotton drapes can be lined or you can select a tight weave to ensure you are afforded greater privacy and protection from the sun. A sheer cotton finish can add whimsy and ambiance in a communal space, like a living room. Keep in mind, however, that this material may shrink the first time you wash it.
3. Linen Drapes
Linen is synonymous with elegance and luxury and is a timeless fabric for your draperies. The material complements modern spaces, bedrooms and living rooms. Linen is available in its natural form or various dyed varieties, seamlessly integrating into your home's look and feel. This fabric is environmentally conscious and helps you insulate your home, reduce your energy bills and achieve greater energy efficiency in your house.
Linen is also simple to maintain and wash. You may need to iron them often, though, because these drapes wrinkle easily.
4. Polyester Drapes
Polyester is the most widely used drape fabric because of its relative affordability and strength. This material is available in various patterns, colors and designs, making it particularly popular in children's rooms or shared spaces. Polyester drapes also do not scrunch, wrinkle, shrink or stretch, giving you a practical window solution treatment.
These drapes are suitable as a simple window dressing for guest rooms or bedrooms but are highly flammable and not recommended for kitchens. The fabric also tends to absorb scents and restrict air movement, which may impact your space.
We'll Take Care of Your Southern California Window Draperies
We are the premier custom drapery store in Orange County and your source for a simple, enjoyable experience. We'll schedule a convenient time where an expert will come to your home and provide you with a full consultation. You can compare designs and materials and use our experience to help make the ideal selection.
One of our experts will take all the necessary measurements and assist with the design process to help you create the perfect custom drapes for your home. Professional installation is included, and our lead times are short. In most cases, we can arrange installation as fast as three weeks following the order date.
Browse the virtual showroom for inspiration or to look closer at what we offer. When you're ready to start the process, reach out to our team. We can assist you in selecting the most stylish and high-quality draperies in Southern California.
Use our contact form below for questions and to schedule a consultation. For assistance over the phone, please dial 949-600-9880.